So I am still working on the farm kit. It may be Saturday sometime before I can post it, tomorrow may be a bit optimistic :) But it is still coming up!
I haven't forgotten the award I received from Scrafurple. I appreciate it so much, but just don't have time right now to really participate as I should and pass it on. :( I will tell you, please visit my blog subscription list in the right sidebar, it is
full
of
amazing
designers. It is so hard to single anyone out, I am just enamored of so many people's talents. But I do want to post her website and the award I received:
Scrafurple's site:
words.life.scrap
Be sure to check her out, she has some really cute wordart freebies up, very worth a look.
And the award: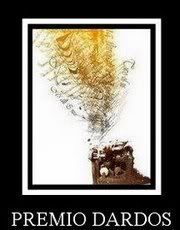 And last but certainly not least!
Today's freebie is in honor of my sister, Kelley (the older of my two younger sisters). She lives out of town, but we talk on the phone most days, she is a pretty cool little sister :)
Anyway, it's her 23rd birthday today and she is a complete Twilight fanatic, so I thought this quote from Edward in
New Moon
was appropriate for the occasion:

LINK EXPIRED
Check back tomorrow, another wordart freebie!