Three guesses where my inspiration came from for this post :)
I grew up with a mother who was very hearing impaired. We never learned or used sign language, she could understand you if you looked straight at her and spoke loudly and clearly. But we did have a few deaf-person concessions we had to make, such as constant closed captioning at the bottom of the TV screen so she could follow shows. One of my best memories of that is
Days of Our Lives
. She was usually too busy during the day to catch it (the only soap she watched), but at night she would fire up the VCR and watch that day's episode. I would stay up with her often and was embarrassingly caught up in Sami, Lucas, Austin, and Carrie. And I was a dedicated viewer during Marlena's demon possession LOL.
Yesterday I sat down at the TV with some lunch and guess what happened to be on? I haven't caught an episode of
Days
in years, literally. I was shocked to find myself recognizing people (Stefano! Lucas!) and falling right back into the plot. Definitely
not
an addiction I need to pick back up! :)
So here is today's offering: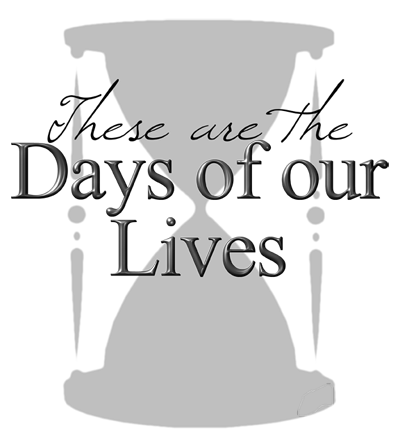 LINK EXPIRED
Any
Days
fans out there?