Ah so today I am going to take pictures of my new niece for her birth announcements. Also it is payday, so I will be running all over town paying bills and running errands. Then I believe my hubbie made plans for us to visit friends for dinner. Should be a busy day!
As for today's freebie, I made this one three different ways:
A green and a purple:
LINK EXPIRED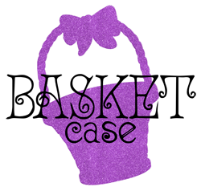 LINK EXPIRED
And a grey for recoloring to match your layout/kit:
LINK EXPIRED
Check back tomorrow for yet another Easter freebie!!